Scholarship Program

for Buyong Students

The Buyong Support Program has been closely involved with the Buyong Elementary School and teachers since 1984. Many deserving sixth grade graduates whose families were unable to send them to high school have been able to continue their education thanks to sponsorship.  Individuals and the students from the
Philippine Relief Organization
at the
American School in Japan
have sponsored
64
students in high school and
32
in college scholarships. A remarkable number from a small village!
If you're interested in helping the children of Buyong Elementary or contributing for community projects, please click
here
.
Iorena

Our nursing student who graduated in March 2006 from the University of the Visayas Nursing School.


Paiza

Paiza graduated in 2008 as a CMA, Certified Management Accountant, at the University of San Jose Ricoletos in Cebu City. (Sponsors were the Philippine Relief Organization at the American School in Japan.)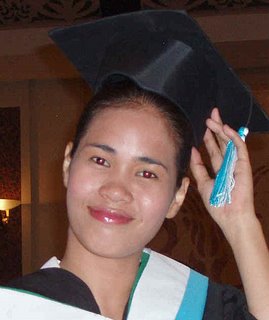 © 2013 Buyong Support Program. All rights reserved.

Almost all of our graduates are employed. They are now industrial and civil engineers, quality control inspectors for a variety of firms, health care workers, teachers, government workers, police, hotel and restaurant employees, dive shop operators, scuba instructors and even disc jockeys.

Many of the graduates are taking an active part in their community as responsible adults and parents:

- Mildred Cases - one of our medical assistants

- Marilou Hiyas - volunteer at the health center

- Romy Paquibot - our architect who designed Paul's memorial garden

- Fridel Paquibot - our civil engineer, in charge of the 2005 school renovations and 2006 water restoration in Buyong Village

- Dolores Dehito and Gina Baguio - officers of the new 21-family Buyong Village Water Cooperative

- Jimmy Pinote - volunteer business manager for the families in the Buyong Village Water Cooperative

Recently Sponsored Students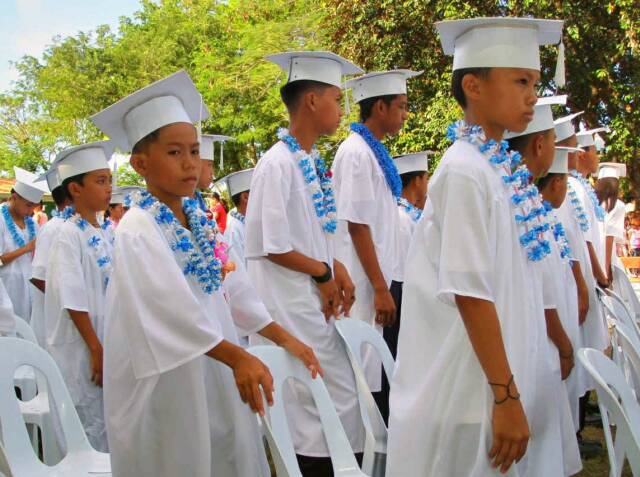 Students graduate from Buyong Elementary in 2008